2019 Flying Calendar Released
After a very busy 2018 which included Warbirds Downunder, the Temora Aviation Museum is very pleased to be able to release flying dates for 2019. The following are the scheduled 2019 dates:
–          April Weekend Aircraft Showcase (Sat 13th & Sun 14th April)
–          June Aircraft Showcase (Sat 8th June)
–          Father's Day Aircraft Showcase (Sat 31st August)
–          September Aircraft Showcase (Sat 28th September)
–          October Weekend Aircraft Showcase (Sat 12th & Sun 13th October)
–          November Aircraft Showcase (Sat 30th November)
You will notice that we have cancelled three previously scheduled Aircraft Showcase Days. These cancellations are due to operational reasons, and the dates are as follow:
–          March 16th
–          April 27th
–          May 11th
We apologise for any inconvenience caused but the changes were necessary to ensure the Museum could meet its commitments for the remainder of 2019.
Avalon International Airshow 2019
Before our Museum flying days commence, the year will kick off with a big presence at the Avalon International Airshow scheduled for 1st to 3rd March, where we will be appearing with the Hudson Bomber, Spitfire, Boomerang and the recently restored A-37 Dragonfly.
So make sure that you come on down and support the Museum and say G'day to us at the Warbirds section at Avalon International Airshow. We will also have the promotional trailer on site selling loads of goodies including the popular Warbirds Downunder 2018 branded merchandise.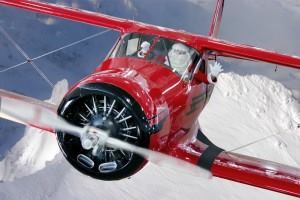 Season's Greetings
We would like to take this opportunity to thank everyone who has supported the Temora Aviation Museum throughout 2018, and we look forward to new beginnings in 2019 and hope to see you back at the Temora Aviation Museum soon.