Get Ready to Soar and Jam at 'A Day at the Lake'
Temora Aviation Museum is excited to present 'A Day at the Lake', to be held at Lake Centenary, Temora, on the 21st October 2023, which will feature a fully licensed music event with an air show integrated throughout.
Gates open at 11am with some relaxed live music followed by some Rag and Tube vintage aircraft displays, before moving into some more upbeat live music by the Baker Boys Band and heavier Warbird aircraft displays, finishing the air show component of the event with fast vintage jets dispersed throughout the afternoon into the evening and the event concluding at 8:30pm.
Deputy CEO Peter Harper stated, " The team at the Museum has been successfully delivering events for over 20 years, however, A Day At The Lake is like nothing we have embarked on before and we are really excited to be delivering a different style of event which will be a unique experience for everyone who attends."
Throughout the event spectators will be able to enjoy the culinary delights from food vendors from across the Riverina region, and market stalls showcasing and selling local goods. In addition, local brewers, wineries, and distilleries will be on hand to quench the thirst of our spectators. Alternatively, you are welcome to bring your own picnic to enjoy in shaded areas, however being a licenced event it's strictly no BYO alcohol.
The Museum will also be open from 11am-6pm with entry included in your event ticket. A shuttle bus will be on hand to transport ticket holders between the Museum and Lake Centenary.
For more information, and to purchase tickets click here>>  bit.ly/adayatthelake
Events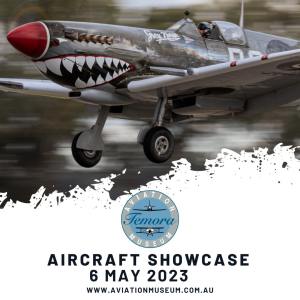 May Aircraft Showcase 
Not only will you experience a themed selection of Australia's ex-military flying history come to life, visitors will also hear comprehensive commentary, meet and greet the pilots, and participate in a Q&A session with a special guest.
To purchase your tickets head to 👉👉 bit.ly/may23showcase