RAAF Update
On 1 July 2019 the Temora Aviation Museum was honoured to transfer ownership of 11 historically significant aircraft to the Royal Australian Air Force.
As the RAAF approach's their Centenary in 2021, this agreement will ensure that these historic aircraft can continue to be preserved, remembered and displayed.
The aircraft – a Canberra, Vampire, Meteor, two Spitfires, Hudson, Wirraway, Boomerang, Cessna A-37B Dragonfly, DH-82A Tiger Moth and a Ryan STMS2 – were flown and supported during several conflicts in defence of our country and our national interests.
They'll continue to be located and maintained by our expert staff at the Temora Aviation Museum.
You can find out more on the RAAF Centenary here.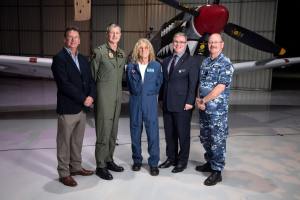 August Aircraft Showcase
We are thrilled to be flying again on 31st August, for an early Father's Day. It is expected that all serviceable aircraft will be participating and perhaps some of our regular visiting aircraft also. Stay tuned for more details as we will be releasing the list as aircraft confirm, but visitors can expect to see the Spitfire MkVIII, Hudson Bomber, CAC Boomerang, Gloster Meteor, A-37 Dragonfly, CA-16 Wirraway, Tiger Moth and Cessna O-2A.
Aircraft Showcase is a great day out for the entire family. You can pre-purchase tickets by clicking the link below, or tickets are available at the gate.
– Sat 31st August                                                                                                              BUY TICKETS
– Sat 28th September                                                                                                      BUY TICKETS
– Sat 12th & Sun 13th October (This is not Warbirds Downunder!)             BUY TICKETS 
– Sat 30th November                                                                                                       BUY TICKETS
For more information visit our website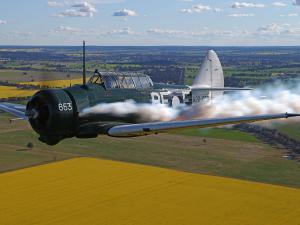 Food & Coffee Vendors at Showcases
To improve your experience we will be providing 2 amazing coffee vendors and a food vendor, to keep your belly full and mind clear. Please welcome some of our local friends:
Coffee Bar On Hoskins is a local Temora business making beautiful coffee. They have been supporting the Museum since 2012
Art of Espresso is a Young based business providing delicious coffee to the region since 1996.
Smokey H Pitmaster is another local Temora business – they smoke their own meat, with a South African flair. Hmm delicious!
Our Mess Hall will still be open serving a limited range of food. Please support these businesses when you visit the Museum for the Father's Day Showcase, and we look forward to seeing you in August.
Changes at the Museum
August will see the opening of our café! We are pleased to offer visitors our barista made coffee, tea, hot chocolate & cakes, with the aim to offer additional items in the future. The café will be open every day from 10am-4pm with the exception of flying days, when we will leave the food and beverage to our professional vendors!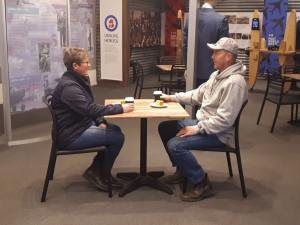 Warbirds Downunder 2020
Keep your eyes open for dates to be released. We plan on releasing dates in October, with tickets available for subscribers in November, and non-subscribers in December