WARNING: Unauthorised Warbirds Downunder 2018 Tickets
It has come to our attention that ticketing reseller, Viagogo, is advertising and selling unauthorised Warbird Downunder 2018 tickets at inflated prices and with incorrect information. We have contacted Fair Trading about this and it seems that we are not the only ones who have issued an official complaint about Viagogo's questionable practices. View press release from Fair Trading
The advice that we have received back from Fair Trading is that they are unable to do anything about Viagogo reselling tickets at inflated prices because they are based in Switzerland. Fair Trading suggested we warn our consumers about Viagogo practices and direct consumers through to the official Warbirds Downunder 2018 event website.
If you need to purchase Warbirds Downunder 2018 tickets it is safe to do so through the official Warbirds Downunder Website, our Facebook page, or the Ticketmaster website as they are the official event ticketing agent.
If you or someone you know has already purchased tickets through Viagogo, please email info@warbirdsdownunderairshow.com.au and we will forward these directly to our Ticketmaster Client Manager.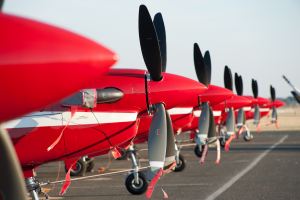 Warbirds Downunder 2018 Line-up released
In brighter news, we are pleased to inform you that the line-up of aircraft anticipated for WD18 is enormous! The RAAF confirmed their amazing support last week, and with visiting Warbirds firming up from all over Victoria, NSW and Queensland, Warbirds Downunder 2018 is going to be the place to be. See the current list of participating aircraft at the Warbirds Downunder Website
Additional Silver Passes Released
Due to the high demand for Premium Tickets to the Warbirds Downunder Airshow on October 12th & 13th 2018, we are thrilled to announce that we have created an additional Silver Pass Grandstand. This new grandstand will be located adjacent to the existing Silver Pass Grandstand.
To upgrade your existing General Admission Tickets, please call Ticketmaster on 136 100. Please note, you CAN NOT upgrade online.
To purchase new tickets, to view the location of the Silver Pass Grandstand, and for all things related to the event, please visit the Warbirds Downunder Website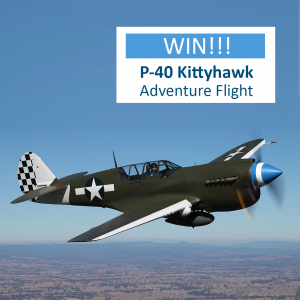 Reminder: Share your story & win!!
In partnership with Classic Air Adventure Flights we invite you to share your (or your family member's) story and go into the draw to win some amazing prizes, including a P-40 Kittyhawk adventure flight! For all the details and prizes Enter Here 
The competition closes on 3 September 2018 and we look forward to you sharing your stories as part of our Unsung Heroes program.
If you have any questions about Warbirds Downunder 2028, check out our  FAQs on our Website. We look forward to seeing you in Temora Soon!!