Wing Commander Robert Henry Maxwell "Bobby" Gibbes DSO, DFC and BAR, OAM was born in Young on 6 May 1916. Bobby grew up on a series of family owned sheep stations before their move to Manly, a suburb of Sydney, where one of his childhood friends was Roe Cutler, later Sir Roden Cutler, VC. On leaving school, he spent time on his uncle's property "Tremearne" and became a Jackaroo.
Bobby had flown as a passenger in a number of aircraft as a child and teenager and in his autobiography stated that prior to the flight "…was terribly nervous…but after becoming airborne my fear evaporated and I found the experience both exciting and full of interest." This was the start of his lifelong love of flying.
With war looming in Europe, Bobby started private flying lessons and after enlistment reported to No. 4 Elementary Flying Training School RAAF at Mascot on 5 February 1940 as an Air Cadet. He soloed on 13 February and on completion of his Primary Training was posted to 22 Squadron at Richmond, NSW, for Intermediate Training on the Australian built CAC Wirraway. This completed and to his horror he was transferred to Point Cook, Victoria for Advanced Training on the twin engine Avro Anson. He had set his sights on fighters and flew the Ansons as such during the course. His efforts succeeded and thankfully for the RAAF he was posted to 23 Squadron at Archerfield, Queensland which was equipped with Wirraways and Hudson bombers. Here he honed his skills and was assessed as an "above average fighter and fighter bomber pilot".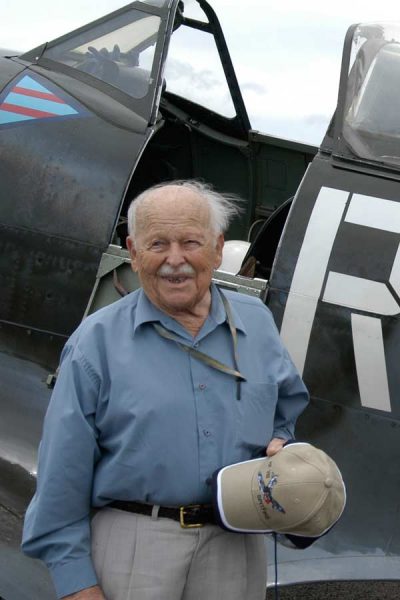 He was posted to Williamtown, NSW to become Adjutant of the newly created 450 Squadron with the rank of Flying Officer. After an intense period establishing the unit's command and support structure it embarked for Egypt where it arrived in May 1941. Three days later, Gibbes was posted to 3 Squadron RAAF at Lydda. 3 Squadron was being re-equipped with P-40 Tomahawks and had been highly successful in its operations against the Germans and Italians with a score of over 60 combat victories.
On 9 June 1941, with a total of 6 hours flying Tomahawks, Gibbes participated in the squadron's opening engagement of the Syrian campaign in an attack against the Vichy French Air Force Base at Rayak. This first mission nearly ended in disaster for him but the lessons of that first combat sortie were well learned.
His first combat victory took place on 10 July 1941 when he downed a Vichy Dewotine D.502 fighter, one of five that had attacked a formation of RAF Blenheim bombers. This was the start of his long and eventful air combat career that spanned two years with 3 squadron in the see-sawing battles for the control of the North African desert. His honest and simply written combat reports over this period are brilliantly described in his autobiography "You Live But Once". Here the tactics, loss of friends, the frustration and fears of his air combat operations are clearly evident. Air to air combat with Luftwaffe Ace Hans-Joachim Marseille, the "Star of Africa", a dog fight between 3, 112 Squadrons and Messerschmitt 109s that lasted over an hour, his bail out after being shot down by a Ju88, his later landing in a single seat P-40 190 miles behind enemy lines in December 1942 to rescue a downed fellow pilot, being shot down again and walking 70 miles back through enemy lines all attest to the mettle of Bobby Gibbs.
He rose to command 3 Squadron and finished his North Africa tour with 10 ¼ aircraft destroyed in air to air combat, 5 probably destroyed, 16 damaged and 2 destroyed on the ground.
With the North African campaign over and after a short sojourn in the UK where he tried unsuccessfully to be posted to a de Havilland Mosquito squadron, he returned to Australia where he was posted to 2 Operational Training Unit in January 1944. A quick operational mission to New Britain with 77 Squadron was followed by the busy and sometimes hair-raising task of operational training on P-40s, Spitfires, Boomerangs and Wirraways.
Transferred to 80 Wing flying Spitfire VIIIs from Darwin and now a Wing Commander, his aircraft suffered an engine failure that resulted in both a crash landing in which he suffered burns, and meeting his future wife Jean who tended to his injuries. In early 1945 Gibbes led 79 Squadron to Morotai in the Halmahera Islands. Here 79 Squadron joined with 452 and 457 Squadrons on straffing attacks on enemy troop and transport concentrations in what had become a virtual backwater of the war. Gibbes completed 44 operational missions from Morotai.
In July 1945 he was attached to RAAF headquarters, Melbourne and remained there until his discharge in January 1946.
Maintaining his love of aviation and following a short period as a flying Stock and Station Agent in NSW, Gibbs went to New Guinea for what would be a long and eventful business and civil aviation career in which he pioneered scheduled air transport as Gibbes Sepik Airways flying a varied fleet of civil and ex-military machines that included the single engined Norseman and ex-Luftwaffe JU.52 trimotors that he had flown from Sweden to Australia. He and Jean also ventured into the operation of a coffee plantation and built a number of hotels in a pioneering New Guinea tourism venture.
He was an accomplished sailor and after the sale of their New Guinea interests he purchased and sailed a 42 foot catamaran "Billabong" from the UK through the Mediterranean and eventually to Australia arriving in July 1979. At age 65 he commenced construction of a twin engined homebuilt aircraft, the "Cri-cri" in his home completing the task some ten years later. On 20 May 1990, at age 74, he test flew the aircraft at Narromine, NSW. He flew it for a number of years as test pilot and continued to maintain his love of aviation throughout his later years.
An Aussie "larrikin", a great pilot, leader and teacher, he lived a life to which no Hollywood scriptwriter could do justice.
Despite this, his autobiography honestly exposes his mistakes, his fears in combat, the elation of his aerial victories, his admiration of his comrades and sadness at their untimely deaths. It also aptly expresses his disdain for those giving orders who had no experience of combat.
Bobby Gibbes is survived by his wife Jean without whom he stated "…he could never have lived such a fulfilling and happy life as a civilian" and their daughters Julie and Robyn.
The Temora Aviation Museum has had a long association with Bobby and in 2001 painted its Spitfire VIII in his personal markings. As a final tribute to Bobby's service to the RAAF, to Australia and to aviation, the Museum undertook a rare fly-past over his service at St Thomas' Anglican Church at North Sydney on Tuesday 17th April at 1.30pm. This was a rare event for the Museum as its aircraft are not usually flown over built-up areas. However, in this one-off instance the Spitfire provided a final tribute to this great Australian who continually risked his life in the skies over North Africa and the Pacific.