2022 Event Dates Released
We are thrilled to be able to share the 2022 event dates with you!
The scheduled dates are
5 March 2022
9 April 2022
14 May 2022
24 September
Warbirds Downunder is scheduled for 15 & 16 October 2022
Tickets to these events will be released in the coming months
EVENTS
AIRCRAFT SHOWCASE
October 9th & 10th
Don't miss the first public display of the English Electric Canberra, scheduled for October 9th & 10th- Purchase your tickets HERE
BRISBANE AIRSHOW
Postponed until October 16th & 17th 2021
Due to recent lockdown restrictions, the Brisbane Airshow, due to take place at the Watts Bridge Memorial Airfield over the weekend of the July 3rd and 4th 2021, has been postponed until October 16th & 17th 2021.

For more information, please click HERE
OTHER NEWS

Opening of Tocumwal Aviation Museum
We would like to congratulate Matt & Karen Henderson on the opening of Tocumwal Aviation Museum last week.
Founded by Matt & Karen Henderson, the driving force behind the successful 2019 Tocumwal Airshow, partnering with the Berrigan Shire Council and incorporating the outstanding work of the Tocumwal Historic Aerodrome Museum, the new Tocumwal Aviation Museum will be housed in a new purpose built and dedicated facility at the Tocumwal Historic Aerodrome thanks primarily to funding secured by the Berrigan Shire Council through the Australian Government's Drought Communities Program as part of the Building Better Amenity and Resilience for Berrigan Shire Project and contributions by Rotary and THAM.
The Tocumwal Aviation Museum's vision is to educate, entertain and inspire visitors to foster an appreciation for, and promotion of, Australia's military and civilian aviation heritage and history, with a focus on Tocumwal's unique and significant contribution to that history.
The Tocumwal Aviation Museum will be open 7 days a week all year round and incorporate artifacts, memorabilia, interactive exhibitions, historic and vintage aircraft static displays, regular flying displays and much more.
To find out more follow the Museum on Facebook.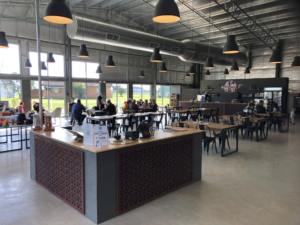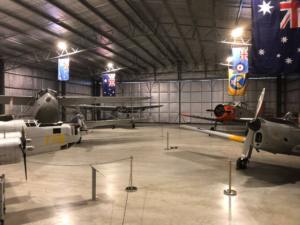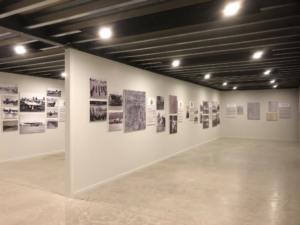 VIRTUAL REALITY
Don't forget to check out the new Temora Aviation Museum Virtual Reality Tour, which can be viewed on desktops, tablets or smart phones. Please be aware that if you are viewing on your iPhone, the Tour works best on Safari.
Click https://vrtour.aviationmuseum.com.au/ to enjoy the tour
Please share any feedback with us at info@aviationmuseum.com.au or give the team a call on 02 6977 1088.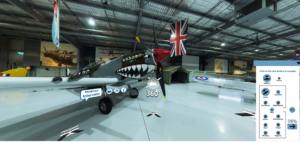 UNSUNG HEROES
If you're interested in stories from our Veterans, we encourage you to visit our Unsung Heroes website
With over 500 interviews conducted over the past 19 years, by Keith Webb on behalf of The Temora Aviation Museum, it is well worth a look & listen.
Click HERE http://unsungheroesaustralia.com.au/  go directly to the UNSUNG HEROES website.
Simply select "Search Veterans", and you can search by First Name, Last Name, Rank, Conflict, Service number or Keyword.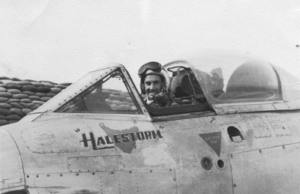 SUPPORTER PROGRAM
If you are keen to support the Museum whilst reaping rewards, then why not join our wonderful supporter program.
To find out more information, or to join, click HERE https://aviationmuseum.com.au/levels-page/
RECONNECT
Did a member of your family train at Temora in the RAAF's No.10 Elementary Flying Training School (No. 10 EFTS)?
We are interested in the stories of all 10 EFTS personal from trainee aircrew alumni, flying instructors, and the largest contingent of 10 EFTS personnel – ground staff. Likewise, we are keen to hear stories of civilians who interacted with the school. The RAAF's 10 EFTS cohort form the basis of Temora's aviation history, and we want to capture these stories before it is too late.
If you want to share your story with the Museum or/and have historical objects you would like to donate, please contact our team at info@aviationmuseum.com.au.
We have now created a private Facebook Group to help us collect all these stories and stay connected with relatives and friends of the RAAF's 10 EFTS personnel 👉http://bit.ly/10EFTSRECONNECT
Follow the #10EFTSRECONNECT journey on social media and reach out if you know someone who are part of the 10 EFTS family.
To stay up to date with what's happening at the Museum, visit us at https://www.facebook.com/temoraaviationmuseum or https://www.instagram.com/aviationmuseum/?hl=en
Remember for any queries, please contact us at info@aviationmuseum.com.au