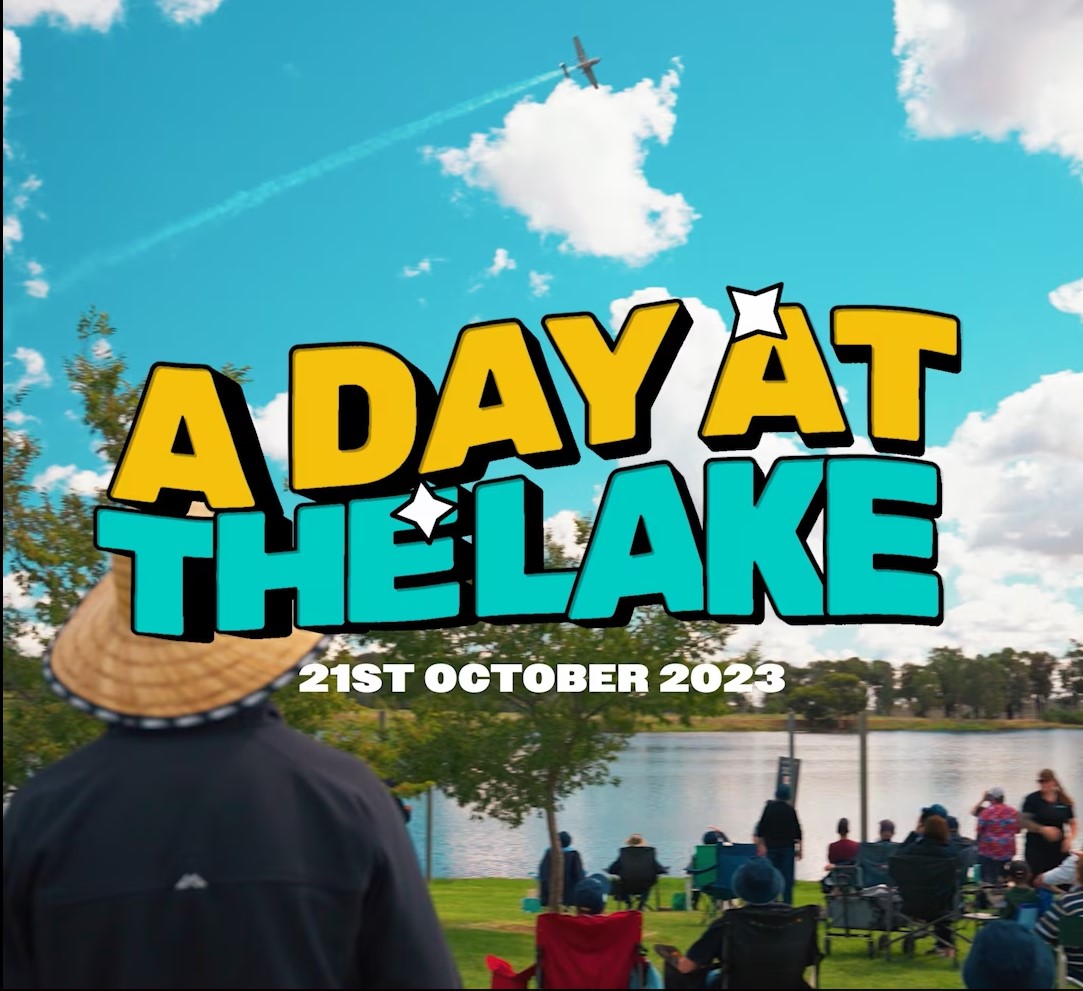 ADATL 2023
October 21 @ 11:00 am

-

9:00 pm
A Day at the Lake will encompass "A Day on the Green" style, fully licensed music event with an air show integrated throughout.
The program will begin with some relaxed live music followed by some Rag and Tube vintage aircraft displays, before moving into some more upbeat live music and heavier Warbirds aircraft displays, finishing the air show component of the event with spectacular vintage aircraft formations dispersed throughout the afternoon into the evening.
The event is likely to be supported by the RAAF with some current serving aircraft assets showcasing the capability of Australia's current Air Force. The event will conclude with the finale of a 60 minute concert from the Baker Boys Band.
Throughout the day spectators will be able to enjoy the culinary delights from food vendors from across the Riverina region, and market stalls showcasing and selling local goods. In addition, local brewers, wineries, and distilleries will be on hand to quench the thirst of our spectators.
Gates Open 11:00 am
Relaxed live Music 11:45am
Flying Display Commence 2:10pm
Baker Boys Band to commence 3:35pm
Flying Display Finish 7:25pm
Baker Boys Band to finish 8:25pm
Gates Close 9.00pm
* Subject to change
Please note: No pets, alcohol or glass are permitted on the event site.
Temora Aviation Museum does not accept any liability for cancellation or alterations to published display content or programs. Children under 16 must be accompanied by an adult at all times
Attending a flying display organised by Temora Aviation Museum Inc. ABN 12 121 672 726 may be dangerous. Although unlikely, an accident may happen at any time that could cause death or serious injury. I am warned of these risks. This risk warning is given in accordance with and subject to Section 5M of the Civil Liability Act 2002 (NSW) as amended.
I enter the Museum and event at my own risk.
Share This Story, Choose Your Platform!