Museum News
Covid-19 Update
As has been the case for the past two years, COVID-19 restrictions are a part of our everyday operations, and we will continue to be guided by the NSW Government and Public Health Orders.
Please note that in line with the NSW Government Public Health Order we require you to take the following action:
Check In using our QR Code
Wear a mask in all indoor areas of the Museum.
Refrain from attending if unwell, have any cold or flu-like symptoms.
Practise good hygiene. Wash your hands often and well and sanitise where possible
Socially distance where you can (1.5 metres)
We are doing everything we can to keep our visitors, volunteers, and staff safe.
Events
2022 EVENT DATES 
We are thrilled to be able to share the 2022 event dates with you! Please note our May Showcase will now be held on the 21st May due to a clash of events.
The scheduled dates are:
5 March 2022 : To purchase tickets to the event CLICK HERE>> 
9 April 2022
21 May 2022 NEW DATE
24 September 2022
Warbirds Downunder is scheduled for 15 & 16 October 2022
Tickets to these events will be on sale soon.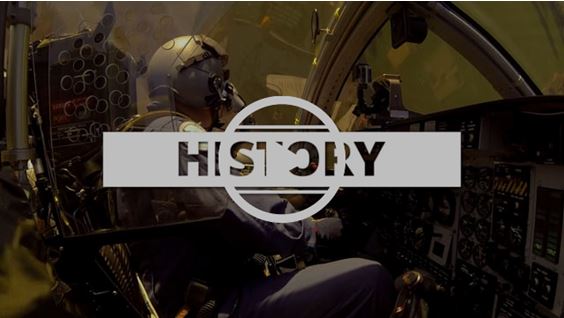 SPITFIRE ASSOCIATION 60TH ANNIVERSARY DINNER 
The Spitfire Association's celebratory dinner will be held on Saturday 5th March 2022, in conjunction with the Temora Aviation Museum. This is a rare event to meet with fellow military and civilian aviation and history enthusiasts at the hub of Spitfires, Temora. Tickets to the Spitfire Association's 60th anniversary dinner include VIP entry to the airshow and dinner. Ticket holders are contributing to the Spitfire Association's mission of keeping Australia resilient.
Guests will include the Chief of Air Force, Air Marshal Mel Hupfeld, AO, DSC (Spitfire Memorial Defence Fellowship Patron), Air Vice-Marshal (Ret'd) Mark Skidmore, AM (Spitfire Association Patron) and the Air Commander Australia (ACAUST) Air Vice-Marshal Joe 'Vinny' Iervasi, AM, CSC.
For more information and to purchase your tickets CLICK HERE>>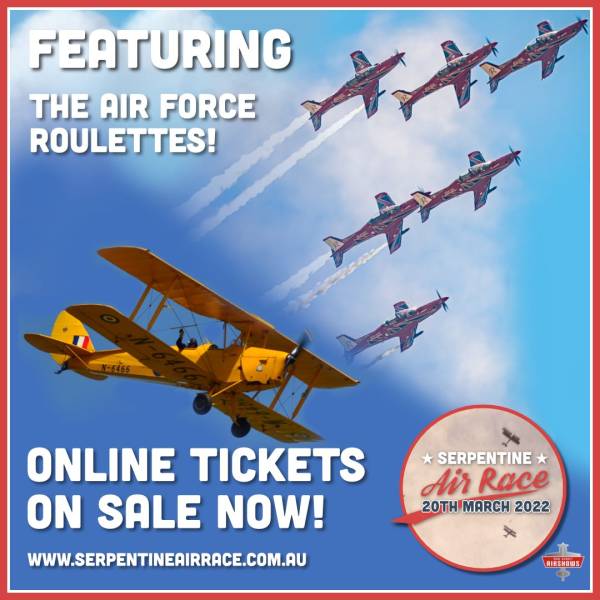 SERPENTINE AIR RACE 
As part of the celebrations, the skies over the Serpentine Airfield will roar into life with heart-stopping Aerobatic & historical warbirds presented by Paul Bennet Airshows and the Royal Australian Air Force.Aircraft and entertainment for this event include:
Air Force Roulettes
Wolf Pitts Pro
Grumman Avenger
CAC Wirraway
T-28 Trojan
Gates open at 9am and  tickets are on sale now and can be purchased here >>
Volunteers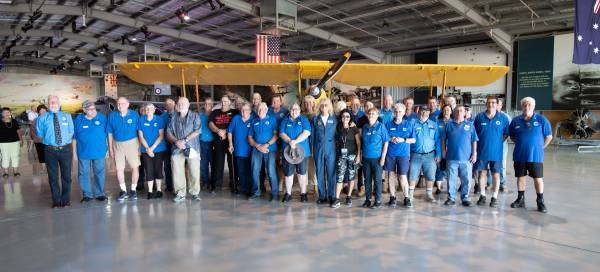 VOLUNTEER FOR TEMORA AVIATION MUSEUM 
The Temora Aviation Museum is proud to have a wonderful team of Volunteers that help the Museum meet its mission of preserving the aircraft and honouring the men and women that form Australia's military aviation heritage.
Volunteers are involved in many aspects of the Museum operation including providing tours, assisting in the gift shop, working on display projects, assisting on flying days and maintaining Museum facilities. Because the Museum's aircraft are airworthy they are maintained by the Museum's Engineering staff.
Following an interview, the successful volunteer applicants undertake a trial over two days of their choice. After the trial a meeting will be organised to do an induction that covers the operation of the Museum and the Volunteer program. Further training sessions are also held throughout the year.
To become a volunteer please CLICK HERE >>