Happy New Year from the Temora Aviation Museum!
2020 is shaping up to be a huge year for the Museum- we will be having 4 Showcase events this year, as well as taking aircraft to other airshows, it's our 20th anniversary, and of course it's a Warbirds Downunder Airshow year!!!!
FLYING DATES
Tyabb Airshow
The team is thrilled to be attending the Tyabb Airshow on March 8th. We will be displaying the Boomerang and one of our Spitfires. We hope to see you there! For more information, please visit Tyabb Airshow
March Aircraft Showcase
The first aircraft showcase of the year is set to be big! All serviceable aircraft will once again be taking to the sky for a brilliant display!
To secure your tickets, please visit March Showcase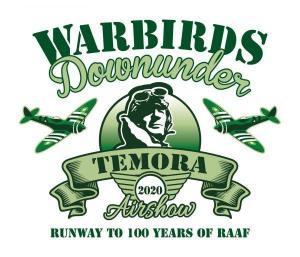 Warbirds Downunder 2020- 17th & 18th October 2020
Let's not forget the biggest event in the Australian Airshow scene for 2020- Warbirds Downunder! Our 4th event is set to have another amazing line up, it's one not to be missed!
Are you keen to be close to the action but don't know where to stay?
Squadron Tent Barracks is for you! Located a few hundred meters from the GA aircraft parking, and with direct access to the event site, it's the best spot available.
Each tent will be set up before you arrive and features an awning, internal lighting, carpet on the floor, camp style beds and roll up screened windows, and if needed you can hire bed linen too. Available in single, double & triple tents, we've got everyone covered.
Please visit Squadron Tent Barracks for more information.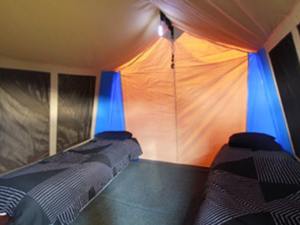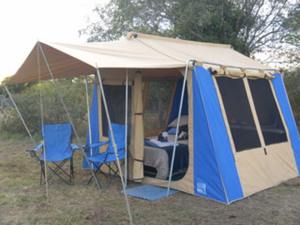 Premium Tickets
Premium Tickets are selling fast!
If you want to be front and centre at the airshow, be sure to secure your Premium ticket NOW! With the choice of 2 grandstands (Spitfire & Sabre), exclusive food and coffee vendors, as well as a bar, shaded seating area and private bathroom facilities, this is the place to be!! You'll also get a Premium hat and souvenir program included in your ticket price.
Please visit  Premium Tickets for more information
Volunteers
Keen to Volunteer at Warbirds Downunder 2020? We are always looking for enthusiastic volunteers to assist us. Please click here to apply online.
ENGINEERING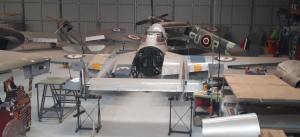 Vampire Restoration
One of the restorations that is keeping our engineers busy is the Vampire. Parts of the Goblin engine are currently being painted, the fuel nozzles are in Belgium being flowed, the burner cans are in the UK being overhauled, and we are manufacturing the flexible engine hoses. In terms of assembling the aircraft, the wheels, rudders and elevators are back on and connected, and the tail plane extensions have been fitted. No return to service date, but everything is looking very positive.
Canberra Bomber Restoration
We know that our fans are keen to hear about the Canberra, so you will be glad to know that the engines are en route from the UK, and scheduled to arrive early- mid Feb. The start system battery box (for the carriage of the 5 batteries that are required to start the engines) is currently being worked on, which is very positive news. No return to service date yet, but we will be sure to keep you posted.

APOD Discount offer
Temora Aviation Museum has joined forces with Australian Partners of Defence (APOD) to offer all current and former ADF personnel and their direct family members 15% off entry and purchases in store. (Excluding Warbirds Downunder Airshow)
For instant access to this exclusive veteran discount, simply login or register at www.APOD.com.au and verify your Defence connection with APOD. Saving has never been easier!