Museum News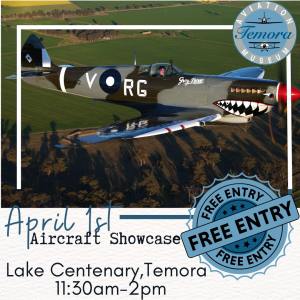 APRIL 1ST AIRCRAFT SHOWCASE FREE ENTRY TO SAY THANK YOU TO THE COMMUNITY
Temora Aviation Museum will be hosting its first Aircraft Showcase of 2023 on April 1st. The event will have a change of venue and will be held at Lake Centenary, which is located just north of the Temora aerodrome, and as a bonus, the event will be free of charge. Flying displays will be conducted from 12pm-2pm and the Museum will also be open from 10am- 4pm, with complimentary entry.
Deputy CEO Peter Harper stated, "We are pleased to be able to deliver this free event to say thank you for the support over the past few years of cancellations due to Covid and adverse weather. Additionally, the change of venue to Lake Centenary will allow us to trial the venue before our new and exciting event on October 21st, "A Day at the Lake". Stay tuned for more information regarding that event." Peter continued, "The date of this event being April 1st is just a coincidence, this is not an April Fool's Day prank!".
Scheduled to make an appearance at the April Showcase, will be the RAAF Pilatus PC-21, which is capable of sustained low-level speeds of over 320 knots. Hydraulically assisted ailerons and roll spoilers can produce fighter-like rates of roll in excess of 200 degrees per second.
In addition to the PC-21, the April Aircraft Showcase will also display all serviceable aircraft from the RAAF 100SQN Temora Historic Flight Collection and other visiting aircraft. Some of the aircraft displaying include a Supermarine Spitfire, Wirraway, Tiger Moth, A-37 Dragonfly, Birddog, English Electric Canberra, and Ryan STM S2, as well as visiting aircraft including a Mustang, P-40 Kittyhawk, Harvard and CT-4.
Family and friends are encouraged to bring a picnic rug and enjoy the surroundings of Lake Centenary with a great afternoon of flying scheduled. Barista coffee and food will be available to purchase or alternatively, you are welcome to bring your own picnic to enjoy in shaded seating areas.
All pre-purchased tickets will be fully refunded prior to the event but are still valid to attend this new location. Although entry is free, we do ask that those attending register online here>> https://www.trybooking.com/CGTTC to ensure that spectators are adequately catered for on the day.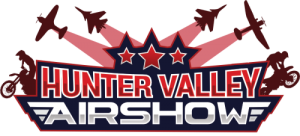 Events
Hunter Valley Airshow – 25-26th March 
Get ready for an exhilarating weekend as Hunter Valley Airshow, Cessnock, NSW.

Temora Aviation Museum engineers will be supporting 100SQN Temora Historic Flight, which will be displaying a number of aircraft including the Wirraway, A-37 Dragonfly, Supermarine Spitfire Mk VIII and Supermarine Spitfire Mk XVI.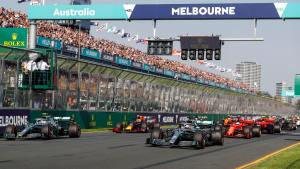 Formula 1 – 30th March-2nd April
Keep your eyes in the sky at Formula 1 Melbourne as a Supermarine Spitfire will be displaying across the 4 days of racing!