Museum News
During the Museum's closure, we took the opportunity to start some landscaping and beautification work between the Barracks building and the Display Hangar. A big thanks to Greg Wiencke, Temora Shire Council and our Museum Facilities coordinator Col Hargrave, for working collaboratively on this project. We are thrilled with the new space, and hope that you all enjoy it as much as we do!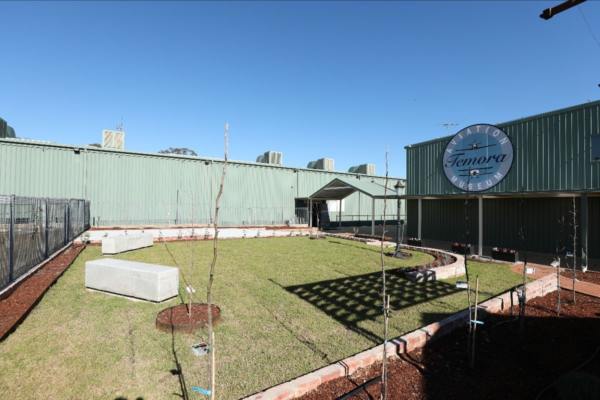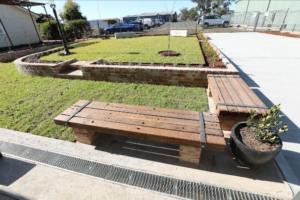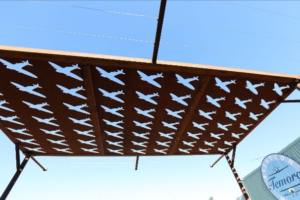 Engineering
The team have been busy as usual with two major restorations on the go as well as a few smaller projects.
Canberra Update
The restoration of the Canberra Bomber is tracking along well.
The engines have successfully completed their initial parameter and functional checks, the aircraft weight and balance checks have been carried out, and the team are fine tuning the electric start conversion. Next up are the fire bottles which are waiting to be overhauled.Exciting times as we inch closer to seeing it in the skies again!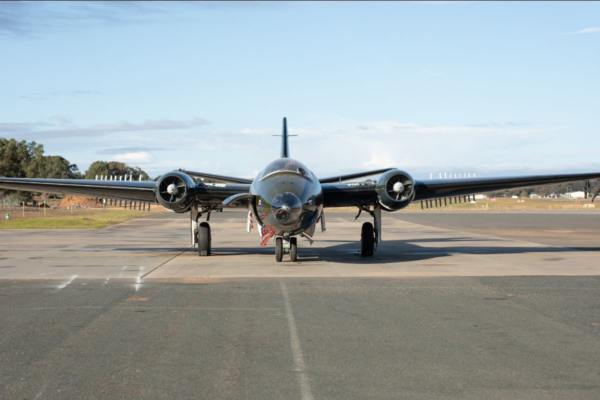 Vampire Update
The restoration of the Vampire is also moving in the right direction.
Airframe inspections have been completed, we are waiting on some parts to arrive for the engines, and the engines are undergoing inspections for return to service.
Spitfire MkXVI
The fuel cell for the Spitfire MkXVI has been completed and is on its way back to the Museum for installation.
Events
In today's ever changing environment, we are pleased to still be able to welcome the public 7 days a week from 10am- 4pm. Our COVID-19 safety practices are working well, and we thank our visitors for following them.
A reminder that all Museum non-flying day entry tickets are available online HERE, to minimise contact and align with Government requirements.
We know fans are disappointed about the postponement of Warbirds Downunder 2020, however we are excited to be able to host two Aircraft Showcase events this year, albeit in a modified format.
The two dates of our Aircraft Showcase events are:
• August 29th August Aircraft Showcase Tickets
• October 17th & 18th October Aircraft Showcase Tickets
COVID-19 Modifications
• Both events require tickets to be pre-purchased online via the links below.
• There will be no walk ups allowed, as we are currently limited to 500 visitors onsite. If restrictions change, we will of course notify our fans.
• Social distancing measures will be in place and spectator areas will be divided into sections with set numbers in each.
• Please contact the Museum if you are an annual pass holder so that we can issue an e-ticket to you.
• Please contact the Museum if you wish to purchase more than 10 tickets.
• Please contact the Museum if you wish to make a Group booking (20+ people), to receive the Group Booking price (Terms & Conditions apply)
If you have any questions, please on don't hesitate to contact us at info@aviationmuseum.com.au