The Temora Aviation Museum team was thrilled to accompany the RAAF's Cessna A-37 Dragonfly, Spitfire MkVIII, Hudson Bomber, CAC Boomerang and Gloster Meteor, (piloted by Darren Crabb, Guy Bourke, Doug Hamilton, Scott Taberner and Mark Skidmore) to the Edinburgh Airshow on 9th & 10th November.

After a delayed departure due to unfavourable weather conditions on Friday 8th November, the team finally hit the skies at first light on Saturday morning. With a refuelling stop at Mildura, the aircraft arrived in Edinburgh prior to the airshow commencing at 10am.

The team flew on Saturday and Sunday in a flawless display to the tens of thousands who attended each day, and the crowd certainly weren't disappointed!

The highlight for us however was meeting FLGOFF Fred Riley (ret'd).

FLGOFF Fred Riley (ret'd) who flew Spitfires in Europe from 1943-45, was at RAAF Base Edinburgh for the airshow and we had the honour of getting Fred back into the cockpit for the first time since 1945.

FLGOFF Riley flew 210 hours on operational missions over France, Belgium and Holland during WWII. He has been awarded the Legion of Honour, which is the highest honour bestowed by the French.

Photo of Fred getting into the MkVIII Spitfire at 100 years of age with the assistance of Spitfire display pilot, Guy Bourke.
Warbirds Downunder 2020
The countdown is on to the ticket release for WD 2020!!
Make sure you keep an eye on your email this month for a subscribers only offer.
For everything Warbirds Downunder 2020 related please visit our website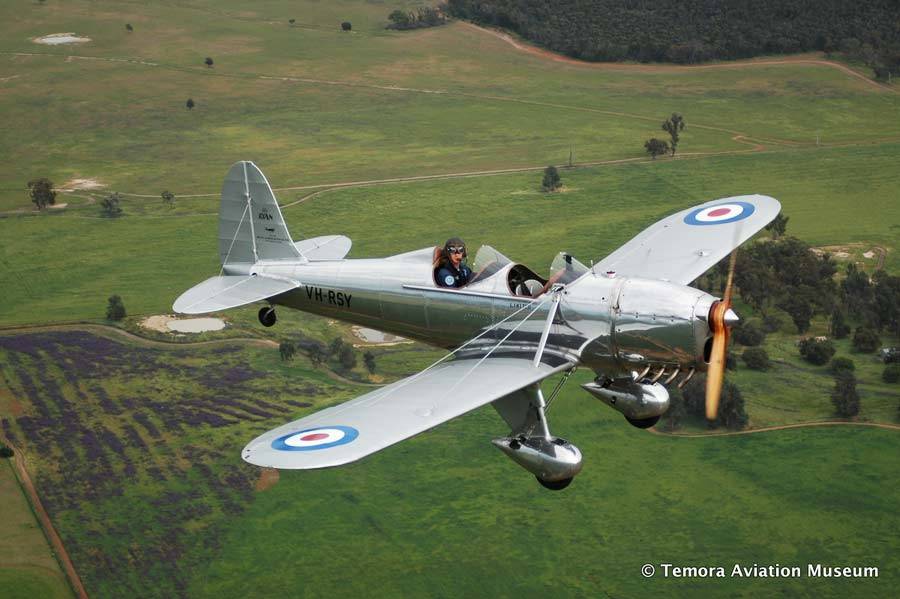 November 30th Aircraft Showcase
Don't miss the final Aircraft Showcase of the year on 30th November 2019!
Come and watch all of the serviceable aircraft and some of our regular visiting aircraft too. Stay tuned for more details, as we will be releasing the list as aircraft confirm, but visitors can expect to see the Spitfire MkVIII, Hudson Bomber, CAC Boomerang, Gloster Meteor, A-37 Dragonfly, CA-16 Wirraway, Tiger Moth, Ryan and Cessna O-2A. Visiting aircraft will include the Harvard, Wingeel and CT-4.
Again we will have the support of Coffee Bar on Hoskins & Smoky H Pitmaster, 2 wonderful local businesses, to make your food & beverage experience more enjoyable.
Our Mess Hall will still be open, and due to positive feedback we will continue to offer a salad box for those wanting a healthier option.
Aircraft Showcase is a great day out for the entire family. You can Buy Tickets online or tickets will be available at the door.
For more information visit our website