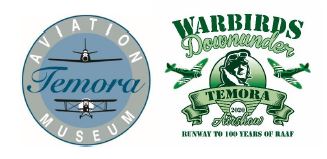 MEDIA RELEASE- 3 NOVEMBER 2020
WARBIRDS DOWNUNDER CANCELLED
The Temora Aviation Museum management team has been closely monitoring the evolving COVID-19 situation and its potential effects on Warbirds Downunder, which was rescheduled for 6 & 7 March 2021.
After reviewing all information, it has become clear that the existing COVID-19 restriction of 500 visitors on site makes holding a major event extremely challenging. As a result, the decision has been made to cancel Warbirds Downunder.
Existing ticket holders will be automatically issued a full refund, which will be facilitated by ticketing partner, Ticketmaster.
In lieu of Warbirds Downunder, the Museum will be hosting a different event on the weekend of 6 & 7 March 2021, with existing ticket holders being given first right to these tickets. The event may have as many aircraft as our previous Warbird events, including a considerable contribution by the RAAF in their 100th year. This event will be in line with NSW Department of Health and be currently limited to 500 people. If restrictions ease, then additional tickets will be released accordingly.
Temora Aviation Museum CEO, Murray Kear said, "After considerable effort to try and plan for this iconic event, it has been difficult to guess what the restrictions will be in March 2021. If the restrictions on the number of people we can have here are changed, we will ramp up and offer as many tickets as we can for the modified event in March 2021."
For further information please visit https://aviationmuseum.com.au/upcoming-events/ or email info@aviationmuseum.com.au
Media Contact: Peter Harper 0458 771 093 or P.Harper@aviationmuseum.com.au