Cessna A-37B Dragonfly
Rego: VH-DLO  Military S/N: 68-10805 Built: 1969
Rego: VH-XVA  Military S/N: 68-10779 Built: 1968
The A-37B Dragonfly is an all-metal, retractable gear, low wing twin turbojet powered aircraft. VH-DLO carries constructor's number 68-10805 and VH-XVA is 68-10779. A total of 577 A-37Bs were delivered.
The Cessna A-37B Dragonfly is a development of an aircraft originally designed in 1952 as a trainer for the US Air Force. The A-37B in its current configuration is designed as a ground attack aircraft and was developed to meet the COIN (counter insurgency) role.
The US Government supplied 254 Cessna A-37B Dragonfly's to the Vietnam Air Force (VNAF) during the Vietnam War. Throughout the war, A-37s were used extensively in support of Australian ground forces with many missions being directed by Australian Forward Air Controllers (FAC's).
After the fall of South Vietnam in 1975, ninety-five VNAF A-37B aircraft were captured and incorporated into the Vietnamese People's Air Force, the aircraft was among those captured. They were used in active service by their new "owners" and played a part in several regional conflicts involving Vietnam.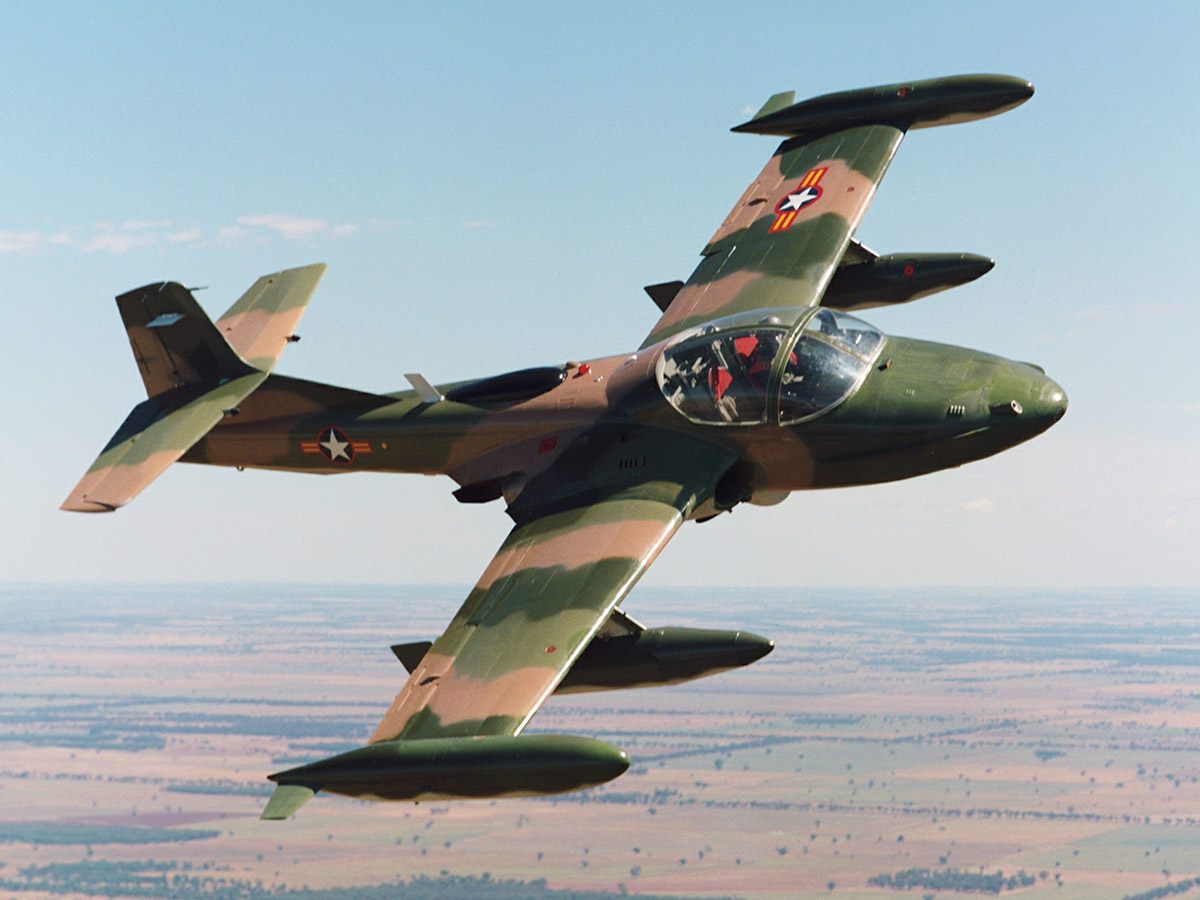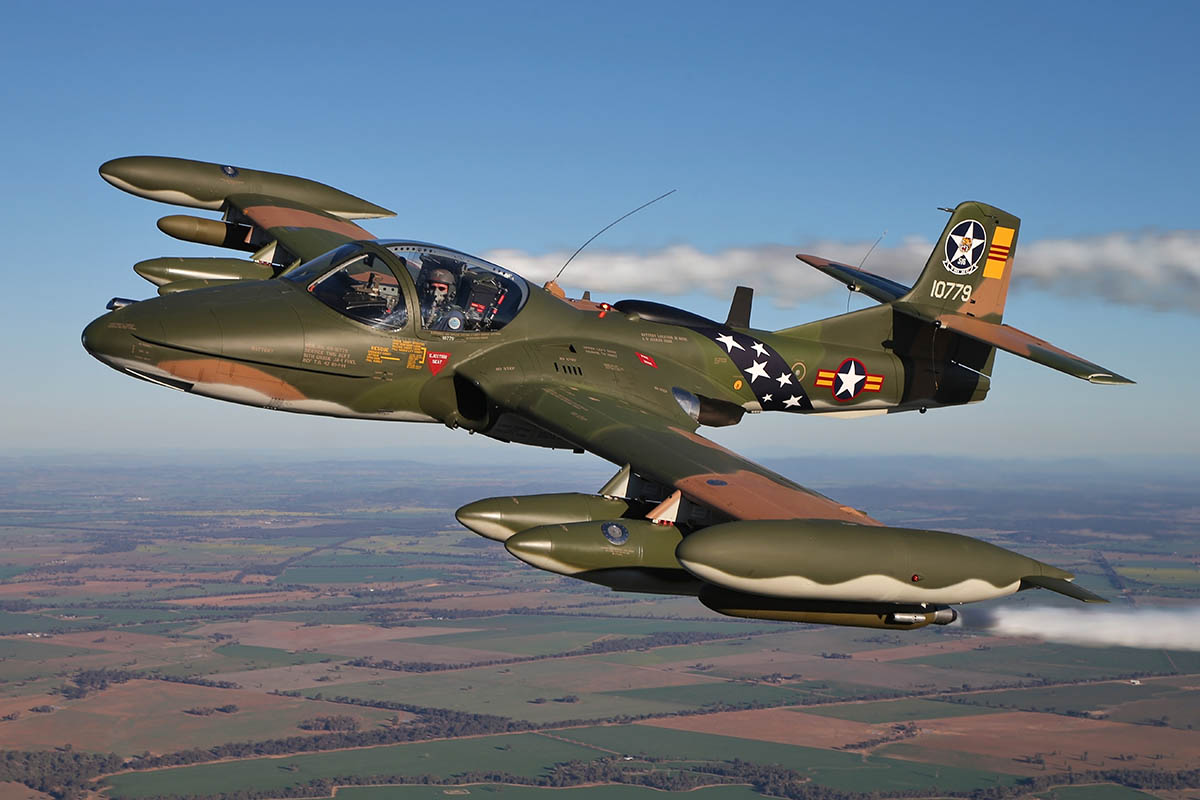 In 1989, Colin Pay (who rebuilt the Museum's Spitfire) and Noel Vinson found several Dragonflys in Vietnam. Subsequently, ten were purchased from the Government of Vietnam and brought to Australia. These aircraft were fully restored to flying condition, and then two were acquired by David Lowy. These two A-37B Dragonflies have since been donated to the Temora Aviation Museum by David Lowy, with VH-XVA donated in December 2000 and VH-DLO in November 2001.
After extensive restoration work on VH-XVA by the Temora Aviation Museum's Engineering Team, the aircraft returned to flight in 2018 and regularly participates in Aircraft Showcase Days.
VH-XVA is now part of the RAAF 100 Squadron Temora Historic Flight Collection after being generously donated by the Temora Aviation Museum in July 2019.
Specifications
Engine
Two General Electric J85-17A
2,850 lbs (1293kg)
Axial Flow turbojets




Fuel

Aviation Turbine Fuel (Jet Fuel)
Fuselage Tank Capacity:
66 Imperial Gallons
299 Litres
79 U.S. Gallons
Wing Tank Capacity (2):
83 Imperial Gallons
376 Litres
99 U.S. Gallons
Wing Tip Tank Capacity (2):
75 Imperial Gallons
341 Litres
90 U.S. Gallons
Pylon Tank Capacity:
81 Imperial Gallons
367 Litres
97 U.S. Gallons



Dimensions

Wingspan:
35' 101/2"
10.93 m
Length:
29' 3 "
8.62 m
Wing Area:
193.5 sq. ft
17.98 sq. m
Height:
9' 3"
2.71 m



Weights

Empty:
6,254 lb
2,843 kg
Maximum Takeoff weight:
14,000 lb
6,364 kg



Armament

One GAU-2B/A 7.62mm Minigun mounted in the nose.
Four pylons under each wing can carry a range of weapons including 30mm DEFA-553 cannon, 20mm GPU-2/A cannon, the SUU-11/A 7.62mm Minigun pod, 19 shot LAU-32A 2.75 in. rocket pods, Mk.82 bombs, napalm tanks, SUU-14 bomblet dispensers, multiple Ejection Racks with four 500 lb bombs, and AIM-9 Sidewinder missiles.



Performance

Maximum Speed:
420 knots
483 mph
778 km/h
Cruise Speed:
256 knots
306 mph
491 km/h