Opening Hours & Admissions
The Temora Aviation Museum is open 10.00am to 4.00pm seven days per week excluding New Years Day, Good Friday, Christmas Day and Boxing Day.
Due to the COVID-19 pandemic the Temora Aviation Museum has put some extra procedures in place.
The health & safety of the public, as well as our staff and volunteers is paramount. We are implementing several procedures to ensure we abide by the Government recommendations. Please read the below information carefully and feel free to contact the Museum on info@aviationmuseum.com.au if you have any questions.
What is the Museum doing to limit risk?
Masks must be worn indoors unless you have an exemption.
Contactless payment preferred.
2 square meter rule applies, signs will be in each area to advise maximum numbers allowed.
We have increased the frequency of our cleaning and sanitising practices throughout the Museum.
Disinfectant wipes and sanitiser will be located at several locations throughout the Museum.
All access doors will be left open (where possible) to minimise contact.
We have placed markers on the ground in the gift shop, barracks, mezzanine & display hangar to represent safe social distancing
We will have some volunteers on-site, but that will be to ensure visitors are following the health & safety procedures, and to answer questions.
Our café will be reopening, with takeaway containers as per usual. The tables will be reduced and will be 1.5m apart.
What can visitors do to limit risk to others?
Tickets to the Museum should be purchased using contactless payment methods.
On arrival, visitors will be required to scan a QR code or have our staff fill in a webform, and show your proof of vaccination.
On arrival visitors may be randomly selected to participate in a temperature check.
Please do not visit if you feel unwell or are displaying symptoms of a cold or flu (fever, cough, sore throat, respiratory issues or difficulty breathing). If you look or feel unwell, you may be asked to leave.
All visitors must sanitise their hands on arrival and departure.
All visitors must practice social distancing and stay 1.5m apart.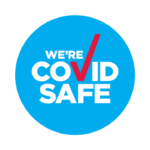 Annual Passes are available on our Supporters page on this website or at the Museum Reception Area.  All Temora Shire residents can receive an annual pass if they pay the Aircraft Showcase admission price, then you can bring family and friends as often as you like.
Non-Flying Day Admission Prices
Adult (over 65 years):  $15.00
Child (3 – 16 years):  $10.00
Family (2 adults & 2 children): $50.00
Group Admission Prices
Groups of 20 or more are eligible to receive a 15% discount on the cost of admission to the Museum, if the admission fees for the entire group are paid with a single payment. For more information, contact (02) 6977 1088 or use the contact form below.
Aircraft Showcase Admission Prices
Adult:   $25.00
Adult (over 65 years):   $20.00
Child (3 – 16 years):   $15.00
Family (2 adults & 2 children): $65.00
Two day passes are available for any of the two day flying events, see event page for details or purchase at the door.
These prices do not apply to Warbirds Downunder Airshow.

Temora Aviation Museum has joined forces with Australian Partners of Defence (APOD) to offer all current and former ADF personnel and their direct family members a discount off entry and purchases in store. (Excluding Warbirds Downunder Airshow)
For instant access to this exclusive veteran discount, simply login or register at www.APOD.com.au and verify your Defence connection with APOD. Saving has never been easier!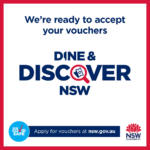 Temora Aviation Museum is now registered to participate in the NSW Dine & Discover program.
Present your Discover voucher at the gift shop to claim up to a $25 discount.