Aircraft Showcase
Get closer to the action as you witness a themed selection of Australia's ex-military flying history come alive. Our Aircraft Showcase delivers a full day of entertainment for all generations, including – flying displays demonstrating the aircraft's capabilities; informative commentary and music; interviews with pilots and veterans; children's activities; engineering workshop tour and our pilot meet and greet.
The Mess Hall is open and serves a selection of freshly cooked, hot and cold food and a selection of beverages. Barista coffee and food vendors will also be operating. You are welcome to bring your own picnic to enjoy in our shaded seating areas.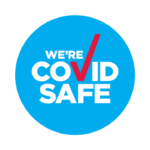 The Temora Historic Flight Club will nominate an Air Display Organiser for our next showcase event. The THFC Air Display Organiser's name will be published on this page and in the program of events closer to the event date.
Temora Aviation Museum's Showcase days and Warbirds Dowunder airshow are administrated by the Temora Historic Flight Club under a CASA Display Approval.
This CASA approval and associated documents below (Latest Versions) are freely available on request to info@aviationmuseum.com.au or via CASA on regservices@casa.gov.au
(a)   Temora Historic Flight Club Air Display Manual;
(b)   Temora Historic Flight Club Standard Operating Procedures;
(c)   Temora Historic Flight Club Safety Management System;
(d)  Warbirds Downunder Safety Management & Operational Plan.
(e)  The applicable program of events